What do we offer?
We offer our carefully selected 10000 unique and affordable products to the B2B market as a wholesaler, drop shipper and manufacturer. All our products are made within the EU customs zone and offered to our customers in the UK, Europe, US.
Thanks to our highly experienced logistics team, whether it is one item, half a pallet or a full container we get it delivered to you or to your customers address anywhere in the world without the fuss of customs formalities.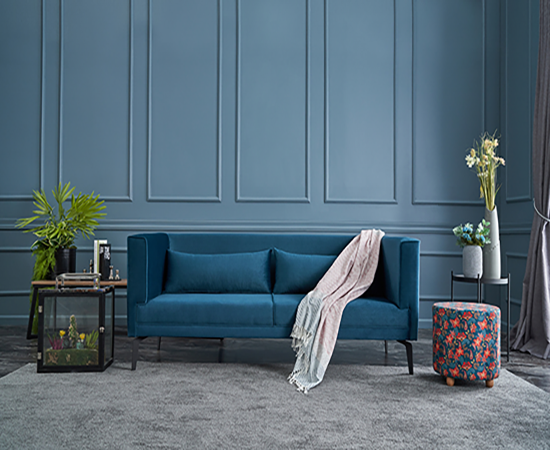 Our Trade Customer Benefits
*Over 10K unique products at unbeatable prices
*Easy to use B2B shop and integration
*Fuss-free import of any item to deliver anywhere
*Custom packaging, labelling
*OEM, ODM manufacturing capabilities
*Up to 50% Off Trade prices for full container deliveries
Not only do we have fantastic range of products, but we also give our customers everything that they need to sell our products with ease.
Product Data files (CSV), Hi-Res Product Images, Room Images, Stock Feeds, E-Catalogue, and much more. All of this is supported by our Customer Service team, who can be contacted by mail, phone.
We pride ourselves on taking away the stress out of retail customers. We handle everything from manufacturing, import and delivery leaving our customers to do just what they do best - selling. With a very large and varied range of products to suit any taste and budget, there is always a LOTIW piece which can fulfil your customer's requirements. Whether you're showcasing one sample item for a project, displaying them in your store, or putting our products on your website our job is to make your job easier.
Who are we?
The core team behind LOTIW is made up of people with extensive experience of furniture & homeware manufacturing, retailing, marketing, IT, and logistics. This combination of industry experience and the consumer demand for wanting unique, quality items at affordable prices, led us to the concept of LOTIW. Together with our partners we design and manufacture our products in 10 factories on over 4`500000 sqf workspace.
To become a member of our group each partner/manufacturer we work with goes through a selection of tasks and also have to pass social and technical audits.
These tasks can be categorised as:
Quality
TSE, ISO9001, IC100 are some of the certificates we ask our partners to hold, but more importantly we physically check the quality of the products regularly before we decide offering it to the market.
We work shoulder to shoulder with our partners to create, upgrade and innovate packaging solutions for the products we offer to the market. More info about packaging…(Link)
Sustainability
Products we offer to the market as well as the packaging materials used are ethically and sustainably sourced from approved resources. We strive to increase our standards to minimise our carbon footprint.
- All our partners go through an environmental assessment
- All our wooden products are FSC certified
- 99.5% of all the products we sell are re-cyclable
- 99.5% of all our furniture products are plastic free-including the packaging
Affordability
Together with our partners as one of the largest manufacturers in Europe, we use our buying power to bulk buy our raw materials in advance, utilising with our partners we forecast and plan our manufacturing strategically to offer the most affordable prices to the market without the middle man cost.
With these in mind we achieve
*Greater visibility of our supply chain
*Continuously improve our supplier/customer relations
*Receive independent verifications of our ethical-technical compliance
*Strengthen our brand's standing in ethical compliance
*Follow our mission to be the number one seller of unique, affordable and good quality products.